SOCIETY SPEAKING CLUB SEBAGAI SARANA PENINGKATAN KEMAMPUAN KETERAMPILAN KOMUNIKASI BAHASA INGGRIS LISAN UNTUK MASYARAKAT
Abstract
English oral communication proficiency is one of the absolute needs of adult learners in entering the digital industrialization era 4.0, where opportunities and competitions are more massive. Several limitations that are implemented as a response to the Covid-19 pandemic have made it difficult for most adult learners to practice their English communication skill intensively. This community service program aims to provide adult learners with the opportunities to practice English speaking skill through an interactive webinar and online group discussions. The Society Speaking Club was conducted in four meetings with the topics of mental health, diversity, environment, and entrepreneurship. The topics were selected so as to allow participants to relate the discussions to their life more easily, as well as to be more aware about the recent issues. This community service program has benefited the participants in a way that they became more confident and fluent in communicating their ideas effectively. In addition, the participants admitted that they got new insights on the issues being discussed, and they were called into actions for maintaining mental health, promoting and respecting diversity, preserving the environment, and developing entrepreneurial skills.
Keywords
Keterampilan Bahasa Inggris lisan, Peningkatan kemampuan masyarakat, Society Speaking Club
References
Darmuki, A. (2020). Upaya meningkatkan kemampuan berbicara mahasiswa menggunakan media aplikasi Google Meet berbasis unggah tugas video di Youtube pada masa pandemi covid-19. Jurnal Educatio FKIP UNMA, 6(2), 655–661. https://doi.org/10.31949/educatio.v6i2.687
Diri, K., Bisnis, P., Usaha, S., & Diri, K. (2021). Pengaruh public speaking terhadap kepercayaan diri dan kinerja pelaku bisnis sektor usaha menengah kecil mikro ( umkm ) di masa pandemi covid-19. 1(1), 23–34.
JawaPos. (2021). Curhatan siswa yang alami kesulitan di masa pandemi covid-19. https://www.jawapos.com/nasional/pendidikan/08/01/2021/curhatan-siswa-yang-alami-kesulitan-di-masa-pandemi-covid-19/ Close
Khasanah, D. R. A. U., Pramudibyanto, H., & Widuroyekti, B. (2020). Pendidikan dalam masa pandemi covid-19. Jurnal Sinestesia, 10(1), 41–48. https://sinestesia.pustaka.my.id/journal/article/view/44
Novianti E, Fatkhia Alda Rizka, & Nuryana Zalik. (2020). Analisis kebijakan pembelajaran di masa pandemi. Jurnal Pendidikan Islam , 11(2), 201–211. http://journal.uhamka.ac.id/index.php/jpi
Pratiwi, P. A. A. S., Savitri, P. W., Qomariana, Y., & Dewi, A. A. S. S. S. (2016). Pelatihan public Speaking bagi Sekaa Teruna Satya Dharma Kerti Banjar Kaja Desa Sesetan. Retrieved from https://docplayer.info/115680879- Laporan-akhir-pengabdian-kepada-masyarakat.html
Pujilestari, Y. (2020). Dampak positif pembelajaran online dalam sistem pendidikan Indonesia pasca pandemi covid-19. Adalah, 4(1), 49–56. http://journal.uinjkt.ac.id/index.php/adalah/article/view/15394/7199
Rasyida, H. (2020). Efektivitas kuliah daring di tengah pandemik. Jurnal Edukasi, 1(November), 1–8.
Rusdiana, E., & Nugroho, A. (2020). Respon pada pembelajaran daring bagi mahasiswa mata kuliah pengantar hukum Indonesia. Integralistik, 31(1), 1–12. https://journal.unnes.ac.id/nju/index.php/integralistik/article/view/21834/
Sembiring, A. B., & Oktavianti, R. (2021). Persepsi siswa sma selama pembelajaran daring saat pandemi covid-19. Koneksi, 5(1), 120. https://doi.org/10.24912/kn.v5i1.10191
Wibowo, A. P., Prih Febtiningsih, Pahmi Pahmi, Ardiya Ardiya, Wandi Syahfutra, & Siti Niah. (2020). Pelatihan speaking dasar dan fungsional untuk relawan muda dan pemuda Riau. Jurnal Pengabdian UntukMu NegeRI, 4(1), 95–99. https://doi.org/10.37859/jpumri.v4i1.1893
Refbacks
There are currently no refbacks.
Indexed and abstracted in: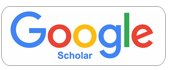 e-ISSN: 2620-5513; p-ISSN: 2620-5505
ABDIMAS ALTRUIS: Jurnal Pengabdian Kepada Masyarakat diterbitkan dua kali setahun, yakni pada April dan Oktober, oleh Lembaga Penelitian dan Pengabdian Kepada Masyarakat, Universitas Sanata Dharma, Yogyakarta, Indonesia.