PENDAMPINGAN PENYUSUNAN MODEL PROSES BISNIS DENGAN PROTOKOL KESEHATAN NEW NORMAL DI DESA WISATA KALISUCI, GUNUNGKIDUL
Abstract
The Covid-19 pandemic has resulted in restrictions on activities in various fields, which have an impact on the decline in the level of the economy. The tourism sector is one of the sectors experiencing the biggest losses due to the current pandemic. Therefore, an adaptation step is needed to ensure the operation of tourism activities, which is the additional of a health protocol to the business process of tourism activities. Kalisuci Tourism Village is one of the tourism villages that implements health protocols in its business processes. However, the implementation of this protocol has not been documented therefor it cannot be evaluated periodically. This community service activity aims to assist tourism village managers in analyzing and documenting business processes with health protocols. This service is expected to help Kalisuci Tourism Village to have business process documentation as a guide to implement standards services for tourists. The methods used in this activity were observation, analysis and evaluation, as well as mentoring services. The results of this activity consist of 3 business process documentation for each business unit in Kalisuci Tourism Village.
Keywords
Desa Wisata, Dokumentasi, Proses Bisnis, BPMN
References
Aagesen, G., & Krogstie, J. (2015). BPMN 2.0 for Modeling Business Processes. In J. V. Brocke, & M. Rosemann, Handbook on Business Process Management 1: International Handbooks on Information Systems. doi:10.1007/978-3-642-45100-3_10
Fahmi,Y. (2020). Masuk Daftar Paling Terdampak Covid-19, Sektor Pariwisata Perlu Direcovery Segera, https://www.liputan6.com/news/read/4093273/masuk-daftar-palingterdampak-Covid-19-sektor-pariwisata-perlu-direcovery-segera, diakses pada tanggal 10 November 2020
Pemerintah DIY.Peraturan Gubernur No. 77 Tahun 2020 tentang Penerapan Disiplin Dan Penegakan Hukum Protokol Kesehatan Sebagai Upaya Pencegahan Dan Pengendalian Corona Virus Disease 2019
Republik Indonesia.
Keputusan Menteri Kesehatan Republik Indonesia No. HK.01.07/MENKES/382/2020 Tentang Protokol Kesehatan Bagi Masyarakat di Tempat dan Fasilitas Umum Dalam Rangka Pencegahan dan Pengendalian Corona Virus Disease 2019 (COVID-19).
Republik Indonesia.
Peraturan Pemerintah Republik Indonesia No.21 Th 2020 tentangPembatasan Sosial Berskala Besar Dalam Rangka Percepatan Penanganan Corona Virus Disease 2019 (Covid-19) pasal 4 No. 1
Suharjono. (2020). Jelang New Normal, Gunungkidul Buka 4 Destinasi Wisata. Retrieved Januari 10, 2021, from Sindonews: https://daerah.sindonews.com/read/79212/707/jelang-new-normal-gunungkidul-buka-4-destinasi-wisata-1592913979
Refbacks
There are currently no refbacks.
Indexed and abstracted in: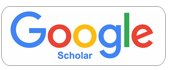 e-ISSN: 2620-5513; p-ISSN: 2620-5505
ABDIMAS ALTRUIS: Jurnal Pengabdian Kepada Masyarakat diterbitkan dua kali setahun, yakni pada April dan Oktober, oleh Lembaga Penelitian dan Pengabdian Kepada Masyarakat, Universitas Sanata Dharma, Yogyakarta, Indonesia.