PELATIHAN KEWIRAUSAHAAN UNTUK MENINGKATKAN KEMAMPUAN PARA PELAKU USAHA KECIL DI BANDUNG
Abstract
The purpose of this training is to increase the knowledge and abilities of novice entrepreneurs who are just starting out or small entrepreneurs who want to develop their business to be bigger and more planned. Improving the management capabilities of small entrepreneurs, can help them improve their business strategy, operations management, marketing, finance, human resources, and financial reports. The target is to increase the ability of novice entrepreneurs or small entrepreneurs, so that they are able to improve their business management, increase sales, and ultimately be able to increase the scale (size) of the company and the profit of the company in a sustainable manner. The training methods provided are in the form of presentations on how to make a business strategy, crisis management, marketing management during a crisis, how to calculate Cost of Goods Sold (COGS), how to make a Profit/Loss Report, and how to create Brand Rights. After attending the training for 2 months, all participants are required to create an initial Business Model Canvas. This business model is then gradually evaluated and redeveloped, resulting in continuous improvement.
Keywords
usaha kecil, kewirausahaan, pengusaha pemula, perbaikan berkelanjutan
References
Anton, S. A., Muzakan, I., Muhammad, W. F., Syamsudin, Sidiq, N. P. (2015). An Assessment of SME Competitiveness in Indonesia. Journal of Competitiveness, 7(2), 60-74. https://doi.org/10.7441/joc.2015.02.04
covid19.go.id. (2020). Peta Persebaran Covid-19. Satgas Penanganan Covid-19. https://covid19.go.id/peta-sebaran
Hardilawati, W. L. (2020). Strategi Bertahan UMKM di Tengah Pandemi Covid-19. Jurnal Akuntansi Dan Ekonomika, 10(1), 89–98. https://doi.org/10.37859/jae.v10i1.1934
Hardilawati, W. L., Sandri, S. H., & Binangkit, I. D. (2019). The Role of Innovation and E-Commerce in Small Business. Proceedings of the International Conference of CELSciTech 2019 - Social Sciences and Humanities Track (ICCELST-SS 2019). https://doi.org/10.2991/iccelst-ss-19.2019.18
Jayani, D. H. (2020). Berapa Sumbangan UMKM Terhadap Perekonomian Indonesia? Databoks.Katadata.Co.Id. https://databoks.katadata.co.id/datapublish/2020/05/20/berapa-sumbangan-umkm-terhadap-perekonomian-indonesia#:~:text=Usaha Mikro%2C Kecil%2C dan Menengah,57%2C8%25 terhadap PDB.
Kementerian Koperasi dan Usaha Kecil Menengah. (2018). Perkembangan Data Usaha Mikro, Kecil, Menengah (UMKM) dan Usaha Besar (UB) Tahun 2017-2018. KemenkopUKM Website. http://www.depkop.go.id/uploads/laporan/1580223129_PERKEMBANGAN DATA USAHA MIKRO, KECIL, MENENGAH (UMKM) DAN USAHA BESAR (UB) TAHUN 2017 - 2018.pdf.
Kotler, P., & Amstrong, G. (2012). Principles of Marketing 15th edition (15th ed.). Pearson Education Limited.
Niode, I. Y. (2009). SEKTOR UMKM DI INDONESIA : Profil, Masalah Dan Strategi Pemberdayaan. Jurnal Kajian Ekonomi Dan Bisnis OIKOS-NOMOS, 2(1), 1–10. https://repository.ung.ac.id/kategori/show/uncategorized/9446/jurnal-sektor-umkm-di-indonesia-profil-masalah-dan-strategi-pemberdayaan.html
OECD. (2020). SME Policy Responses. https://read.oecd-ilibrary.org/view/?ref=119_119680-di6h3qgi4x&title=Covid-19_SME_Policy_Responses
Pakpahan, A. K. (2020a). COVID-19 DAN IMPLIKASI BAGI USAHA MIKRO, KECIL, DAN MENENGAH. Jurnal Ilmiah Hubungan Internasional. https://doi.org/10.26593/jihi.v0i0.3870.59-64
Pakpahan, A. K. (2020b, March 4). Tanggung Jawab Pemerintah. Pikiran Rakyat, 4.
UU Nomor 20 Tahun 2008 Tentang Usaha Mikro, Kecil, Dan Menengah, (2008). https://www.ojk.go.id/sustainable-finance/id/peraturan/undang-undang/Pages/Undang-Undang-Republik-Indonesia-Nomor-20-Tahun-2008-Tentang-Usaha-Mikro,-Kecil,-dan-Menengah.aspx#:~:text=Kecil%2C dan Menengah-,Undang-Undang Nomor 20 Tahun 2008,Usaha Mikro%2C K
Setyorini, D., Nurhayaty, E., & Rosmita. (2018). PENGARUH TRANSAKSI DARING (e-Commerce) TERHADAP PENINGKATAN LABA UMKM (Studi Kasus UMKM Pengolahan Besi Ciampea Bogor Jawa Barat). Jurnal Mitra Manajemen, 3(5), 501–509. http://www.e-jurnalmitramanajemen.com/index.php/jmm/article/view/228
Tambunan, T. (2005). Promoting Small and Medium Enterprises with a Clustering Approach: A Policy Experience from Indonesia. Journal of Small Business Management, 43(2), 138–154. https://doi.org/10.1111/j.1540-627X.2005.00130.x
Tambunan, T. (2008). SME Development in Indonesia: Do Economic Growth and Government Supports Matter? SSRN Electronic Journal. doi:10.2139/ssrn.1218922.
Wibowo, D. H., Arifin, Z., & Sunarti, . (2015). Analisis Strategi Pemasaran Untuk Meningkatkan Daya Saing UMKM (Studi pada Batik Diajeng Solo). Jurnal Administrasi Bisnis, 29(1), 59–66. http://administrasibisnis.studentjournal.ub.ac.id/index.php/jab/article/view/1172
Refbacks
There are currently no refbacks.
Indexed and abstracted in: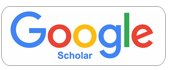 e-ISSN: 2620-5513; p-ISSN: 2620-5505
ABDIMAS ALTRUIS: Jurnal Pengabdian Kepada Masyarakat diterbitkan dua kali setahun, yakni pada April dan Oktober, oleh Lembaga Penelitian dan Pengabdian Kepada Masyarakat, Universitas Sanata Dharma, Yogyakarta, Indonesia.