A B C D E F G H I J K L M N O P Q R S T U V W X Y Z All
Journal of Asian Orientation in Theology
Journal of Asian Orientation in Theology is founded and sponsored by Sanata Dharma University School of Theology. It publishes scientific and critical thoughts in Asian theology with contextual and interdisciplinary approaches. The focus of this publication is to develop contextual theological discourses in dialogue with sociological, anthropological, comparative religion, religious studies, historical, cultural and psychological perspectives and takes the diversity of Asian societies and cultures as its context. The journal is open to scholars from all religious backgrounds who are undertaking serious theological works that are related to Asia.
View Journal | Current Issue | Register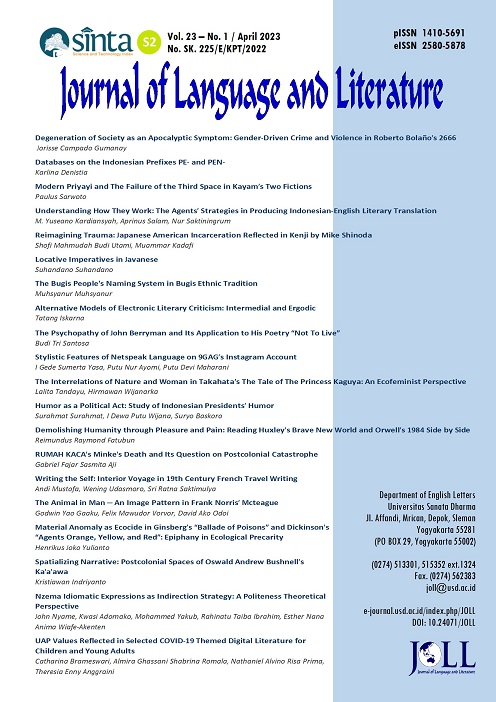 Journal of Language and Literature
Journal of Language and Literature (JOLL) is an open access journal that refereed publication devoted to research articles and conceptual articles concerned with linguistics, literature, translation, and cultural studies. This journal is an academic journal published twice a year in April and October by English Letters Department, Universitas Sanata Dharma, Yogyakarta, Indonesia. JOLL is SINTA 2 accredited by Ministry of Research and Technology / National Research and Innovation Agency, from Volume 22, No. 1 to Vol. 26 No. 2, 2026 SK. No. 225/E/KPT/2022. 
View Journal | Current Issue | Register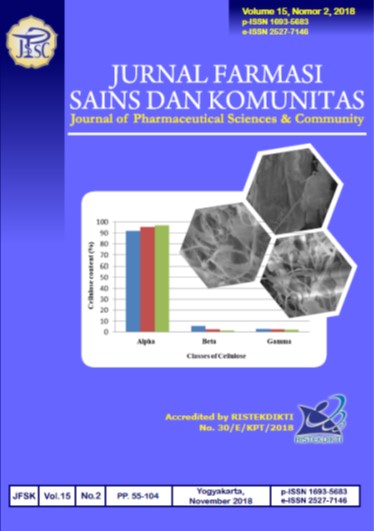 Jurnal Farmasi Sains dan Komunitas (Journal of Pharmaceutical Sciences and Community)
View Journal | Current Issue | Register
Jurnal Kemometrika dan Pemodelan Obat
View Journal | Current Issue | Register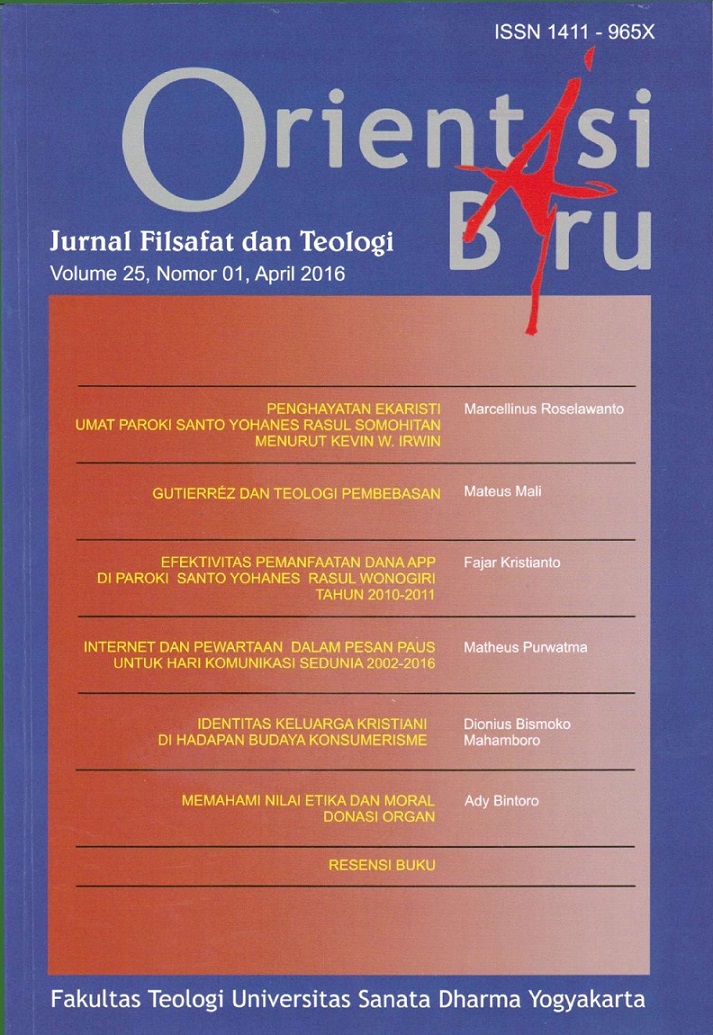 Jurnal Orientasi Baru
Orientasi Baru adalah Jurnal ilmiah yang bertujuan menyampaikan pemikiran-pemikiran kritis yang dapat memberi inspirasi dan arah baru bagi kehidupan Gereja dan masyarakat Indonesia di tengah kemajemukan budaya dan agama dalam diskusi bidang filsafat, teologi ataupun ilmu-ilmu terkait dalam bentuk karya tulis, laporan penelitian dan resensi buku. Jurnal ini diterbitkan oleh Pusat Penelitian Teologi Kontekstual, Fakultas Teologi Universitas Sanata Dharma. Jurnal terbit 2 kali dalam setahun (April dan Oktober). Terbitan pertama tahun 1987.
View Journal | Current Issue | Register
Jurnal Pendidikan Ekonomi dan Akuntansi
Jurnal Pendidikan Ekonomi dan Akuntansi merupakan wadah publikasi karya ilmiah hasil penelitian maupun studi kepustakaan bidang pendidikan ekonomi, ilmu ekonomi, dan ilmu akuntansi. Jurnal ini terbit pertama kali pada Desember 2007 dengan frekuensi dua kali terbit dalam setahun yaitu pada Juni dan Desember. Mulai terbitan Juni 2022, jurnal ini mengalami perubahan susunan editorial dan pewajahan karena menyesuaikan dengan kebutuhan dan perkembangan.
View Journal | Current Issue | Register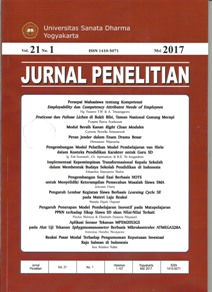 Jurnal Penelitian
Jurnal Penelitian memuat ringkasan laporan hasil penelitian. Diterbitkan oleh Lembaga Penelitian dan Pengabdian pada Masyarakat Universitas Sanata Dharma . Terbit dua kali setahun: Mei dan November
View Journal | Current Issue | Register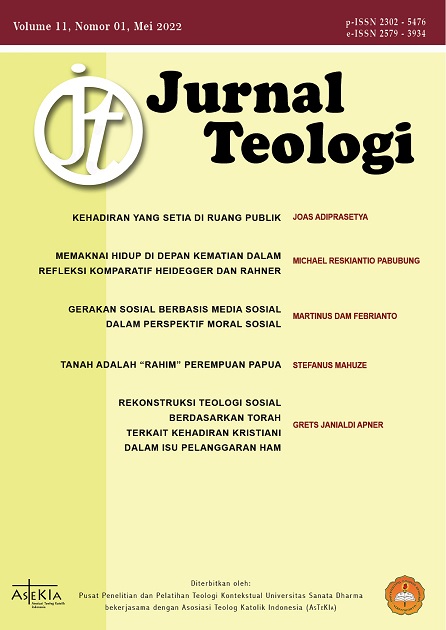 Jurnal Teologi (Journal of Theology)
  Journal Title in Bahasa

  Journal Title in English

  Abbreviation

  Frequency

  DOI

  Print ISSN

  Online ISSN

  Editor in Chief

  Managing Editor

  E-mail

  Publisher

  Citation Analysis

  Jurnal Teologi

  Journal of Theology

  JT

  2 issues per year (May and November)

  prefix 10.24071

  Agus Widodo

  jurnal-teologi@usd.ac.id

  Faculty of Theology Sanata Dharma University
JURNAL TEOLOGI bertujuan menyampaikan hasil penelitian dalam bidang teologi atau refleksi atas penghayatan iman untuk mengembangkan iman dalam konteks Indonesia dan Asia di tengah keanekaragaman agama, budaya, dan persoalaan kongkret hidup berbangsa. Jurnal ini diterbitkan oleh Pusat Penelitian dan Pelatihan Teologi Kontekstual, Fakultas Teologi Universitas Sanata Dharma Yogyakarta dalam kerjasama dengan Asosiasi Teolog Katolik Indonesia (AsTeKIa)